Luxury Apartments
Search by category
Search by neighborhood
Owners
Apartment rental in Buenos Aires
OWNERS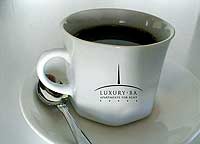 In Luxuryba we have a wide selection of apartments for rent in Argentina, particularly in Buenos Aires. Buenos Aires, the capital city of Argentina is a vibrant city, renowned for its marvellous art and culture, welcoming people, great food and wines, and lively nightlife. We offer you apartments for rent in downtown Buenos Aires and in exclusive neighbourhoods, such as Puerto Madero, Plaza San Martín, Recoleta, Palermo or San Telmo; all of them superbly furnished in many and varied styles, and fully equipped with the latest technologic devices in order to ensure your comfort and relax. We also offer services in real estate and professional property management for owners. After a successful purchase, we can offer advice and assistance and referrals to professional and reputable contractors who can assist you with any required refurbishments.

We select for you the best apartment rental buenos aires has to offer For those who prefer that cozy feeling of being "at home" rather than staying at an inexpressive hotel, here in Luxury.ba we have exactly what you want. Additionally our dedicated concierges can arrange many required services, ranging from tours throughout Argentina to restaurant reservations, tango shows and whatever it takes to make your visit to Argentina a memorable experience.
Property Rentals
For many investors once they have bought their property, the next step is to ensure that they not only maximise their yield, but importantly protect their investment. Apartment rental buenos aires continue to attract investors with yields,well over those that can be achieved from bank savings accounts. As with any property transaction, in a local or foreign market, trusted, professional advice is essential. Whether the property is your only investment or part of a much larger portfolio many of the considerations are the same.

Why Rent your apartment with Luxuryba.com?
* We offer our service completely free of charge
* A specific "Reservation Section" with monthly calendars providing direct access to the reservations and availability of your property with www.luxuryba.com
* You will not lose the exclusivity of your apartment: you can still take your personal bookings
* You decide about prices and periods of availability of your apartment
* You will improve the occupancy of your property online
Property Management
In addition to our Apartment rental buenos aires service we do offer a comprehensive property management service to our clients. This service is offered at a range of different levels dependent on an individual property owner's own needs and is geared at protecting your investment.

The principle objective to our customers is to provide a personal, efficient and cost effective management service of the highest standard using our commitment, skills and experience, and the aim is to provide the best property management service in Buenos Aires.

Our property management services are aimed at meeting the needs of private investors and corporate clients alike. From well structured packaged services at different levels to tailor made solutions, our management services are highly flexible. Professional property management helps to ensure that the interests of the investor are protected and the tenant has a trouble free tenancy.

We Offer the following options for your consideration:

Platinum Service
This is a tailored service, which will be designed on a building block basis, working with you to build your own product.
Individually tailored to meet your exact requirements
Gold Service
Full Management Service designed for clients who require peace of mind and assurance that their property is in good hands and being cared for ensuring tenant satisfaction, maintaining asset value and maximum rental potential.
An Inventory is completed which is followed by a check-out report when your tenant vacates the property. 24Hr Availability to our property management division for your tenant if a problem arises outside business hours. A close monitor of your tenant during the tenant's occupancy providing assurance for both parties and ensuring tenant satisfaction.
Our approved cleaning service will undertake a full clean of the property on completion of each tenancy. A welcome package, including refreshments and a bottle of wine will be available for your guests on your behalf ensuring a warm welcome.
Check-in guests
Check -out
Maintenance- general and emergency repairs undertaken (at your cost)
Cleaning
Welcome Package
Silver Service
A Part Management Service, designed for owners who require a lesser degree of attention and require an Inventory completed to protect against loss, damage and negligence. A Checkout Report will also be completed at the end of occupancy. Your property will be cleaned ready for the following tenants with a Welcome Package on your behalf. (Optional)
Check-in guests
Check -out
Cleaning
Welcome Package (Optional)
Bronze Service
To cater for owners whose property could be empty for various periods of time. The 'Empty Care' Service is a flexible service comprising of regular visits to the property at agreed intervals to give owners peace of mind. It is designed to cover any period that the property is unoccupied for any reason. Examples include; void of letting, while a property is on the market for sale or holiday home.
When you arrive at your property a full clean and an optional welcome package ensures that you have a restful start to your stay.
Regular Inspection (To be arranged)
Maintenance- general and emergency repairs undertaken (at your cost)
Cleaning
Welcome Package (Optional)
Apartment rental Buenos Aires